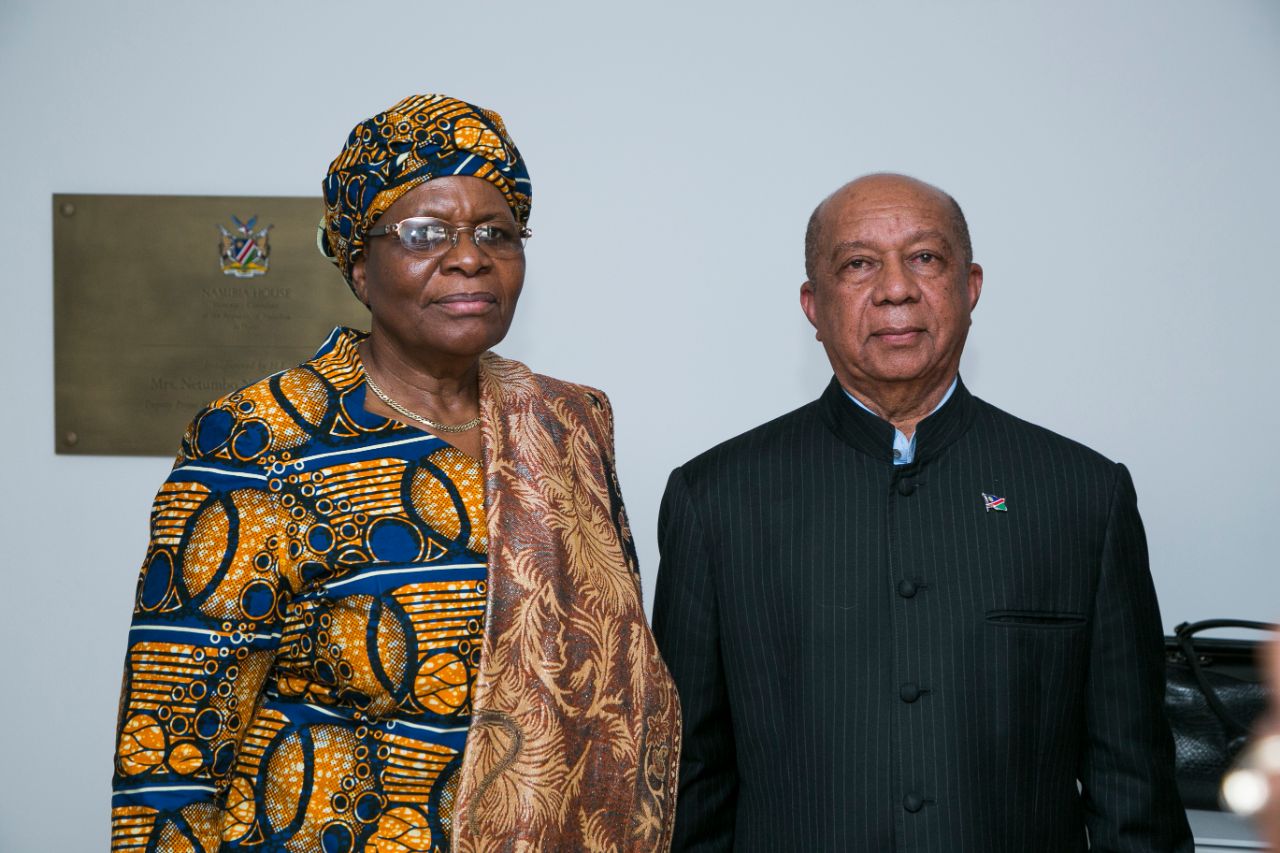 Republic of Namibia has from today on an official representation based in the city of Porto.

The businessman Hortênsio Simaria da Silva is its respective Honorary Consul. The Honorary Consulate of Namibia in Porto was today inaugurated. Attended to the opening ceremony, Her Excellency Vice-Prime Minister and Minister of International Affairs, Mrs Netumbo Nandi-Ndaitwah and Her Excellency Ambassador of Namibia in Portugal, Mrs Frieda Nangula Ithete. At the ceremony, the Honorary Consul revealed as his priority the development of the commercial and business relations between the two countries "the opening of this Consulate is an important mark in the evolution of the relationships of these two countries. We will work to enforce that relationship and approximate Portugal and Namibia." - Mr. Simaria da Silva said.
The inauguration event had the presence of many distinctive figures related to economy, diplomacy, business and academic life of both countries.
Namibia is a country in the west coast of Southern Africa, sharing borders with Botswana, Angola and Zambia. Namibia's economy is considered as emerging, registering since 2009 a growth of over 5% in its GDP and a stable inflation rate.
Namibia's economy relies mostly on the services sector, representing about 60% of the country's GDP. Mining, fisheries, metallurgy, food processing and tourism are some of the sector with relevant weight in the national economy, which counts with modern infrastructures such as roads, ports and communications.
The interesting growths indicatives of Namibia, its location in Southern Africa, its proximity with Angola as well as its willing to open the country to international markets, enforces the interest and convenience of opening an Honorary Consulate in the city of Porto.
Namibia is a reference for the African scenario, with a strong potential for international investment and a truly attractive tax system that stimulates business development.
Tourism sector is an area being promoted by the Namibian authorities, revealing growing importance in generating revenues and jobs creation.
In addiction to the modern and quality infrastructures, Namibia counts with a stable economy, rich natural resources, and an efficient and little burocratic Public Administration - factors that highlight the country among the international community as a reference.
View the Photo Gallery.